Online casinos can be overwhelming, especially for beginners who are unfamiliar with the layout and organization of online casino lobbies. In this article, we'll explore the different sections of an online casino lobby, what to look for when choosing a game, and some tips for navigating the lobby like a pro.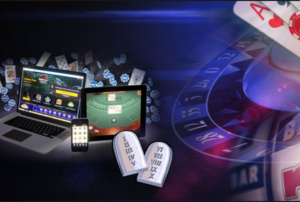 The Main Sections of an Online Casino Lobby
Most online casino lobbies are divided into several main sections, each with its own purpose and selection of games. These sections typically include:
Slots:
This section is dedicated to slot games, which are the most popular type of casino game. Slot games come in many different themes, with varying numbers of reels and paylines.
Table Games:
This section includes all the classic casino table games, such as blackjack, roulette, baccarat, and craps. These games typically require some knowledge of strategy and rules to play.
Live Casino:
In the live casino section, players can play table games with live dealers via video stream. This section is ideal for players who prefer a more immersive and interactive casino experience.
Jackpots:
The jackpot section is dedicated to games with progressive jackpots, which can often reach millions of dollars. These games usually require a higher minimum bet and have lower odds of winning but offer the potential for huge payouts.
Other Games:
This section includes a variety of other casino games, such as keno, bingo, and scratch cards.
Choosing a Game
When choosing a game to play in an online casino, there are several factors to consider. These include:
Game Type:
First, decide what type of game you want to play. Are you looking for a fast-paced, simple game like slots, or a more strategic game like blackjack or poker?
Theme:
Many slot games come in different themes, such as adventure, mythology, or sports. Choose a theme that appeals to you to make the game more enjoyable.
Payouts:
Check the game's payout percentage to ensure that it offers fair and reasonable odds of winning. You can usually find this information in the game's rules or paytable.
Bet Size:
Decide how much you want to bet per spin or hand. Be sure to choose a bet size that is within your budget and gambling limits.
Tips for Navigating the Lobby
Navigating an online casino lobby can be intimidating, but there are some tips that can help you find your way around:
Use the Search Bar:
If you know the name of the game you want to play, use the search bar to find it quickly.
Sort by Game Type:
If you're not sure what game you want to play, sort the games by type to see all the options available in each category.
Filter by Provider:
Many online casinos have games from multiple providers. If you prefer games from a particular provider, use the filter option to see only games from that provider.
Try Demo Mode:
Most online casinos offer demo or practice play for their games. This allows you to try out a game without risking any real money, which can be helpful in deciding whether or not you enjoy the game.
Understanding Bonuses and Promotions
In addition to the games themselves, online casinos often offer a variety of bonuses and promotions to entice players to sign up and keep playing. These can range from welcome bonuses to free spins, cashback offers, and more.
Terms and Conditions Really Do Apply
It's important to read the terms and conditions of any bonuses or promotions carefully before accepting them. Some bonuses may have wagering requirements, which means that you will need to wager a certain amount of money before you can withdraw any winnings. Additionally, bonuses may have expiration dates, so make sure to use them before they expire.
It's also worth noting that some bonuses and promotions may only apply to certain games or game categories. For example, a free spins offer may only be valid on a specific slot game. Make sure to check which games are eligible for any bonuses or promotions before you start playing.
Staying Safe and Secure
While online casinos can be a fun and exciting way to pass the time, it's important to keep safety and security in mind. Before signing up for an online casino, make sure to do your research and choose a reputable and licensed casino.
Secure Your Data
Additionally, it's important to keep your personal and financial information safe. Look for online casinos that use secure encryption technology to protect your data and make sure to use strong passwords and two-factor authentication whenever possible.
Finally, it's important to gamble responsibly. Set a budget and stick to it, and never gamble with money that you can't afford to lose. If you feel like your gambling is getting out of control, there are resources available to help, such as self-exclusion programs and problem gambling hotlines.
Conclusion
Navigating an online casino lobby can be overwhelming at first, but with some practice and guidance, it can become much easier. Use the main sections of the lobby to guide your search, consider the factors when choosing a game, and use the tips provided to make the process smoother. By following these steps, you'll be able to find the perfect game for you in no time. Remember to gamble responsibly and within your means. Enjoy the online casino experience!